Eco-friendly apartments support a green lifestyle in Atlanta's historic district
In recent years, Atlanta's Old Fourth Ward District—perhaps best known as the birthplace of Martin Luther King, Jr.—has experienced a revival in redevelopment and business, where abandoned warehouses have been flipped into lofts, old railroad corridors transformed into parks and trails and small shops have seen an uptick in customers.
That bustling spirit and historic quality caught the eye of AMLI Residential, a 2015 LEED Homes Power Builder. Old Fourth Ward is now home to LEED Platinum Ponce Park, a 305-unit apartment complex that's both energy- and water-efficient.
"For us, the Old Fourth Ward was a unique combination of drivers," AMLI senior VP Fred Schreiber told Curbed Atlanta in 2013. "A) a real identity as a neighborhood with an organized and passionate group of neighborhood leaders and a great mix of stakeholders, b) a world-class public green space in the Historic Old Fourth Park and the Beltline...and c) a transformative redevelopment of the old Sears building."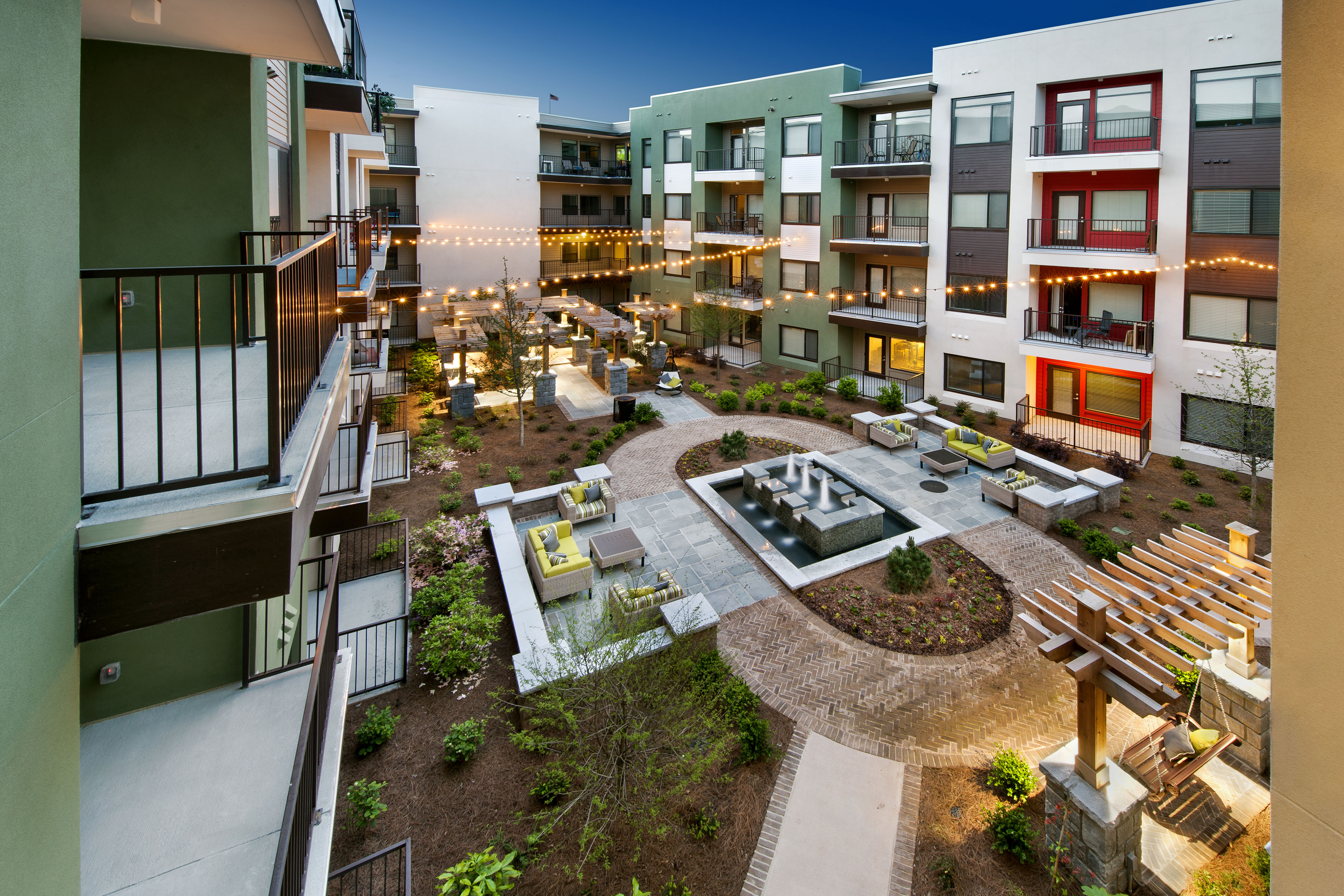 All photos credit Richard Lubrant.
The smoke-free apartments, also Energy Star-certified, use nearly 30 percent less energy and more than 20 percent less water than a conventional apartment. They use building materials that make indoor air fresher and have WaterSense plumbing fixtures, Energy Star-rated appliances and LED lighting. AMLI Ponce Park also has a bicycle repair shop and electric car charging stations.
AMLI's efforts go beyond design and construction. It encourages residents to participate in a green lifestyle by providing assistance with programmable thermostats and recycling education. On average, the community's recycling rate is over 50 percent.