Automate your window treatments to save energy
From when the sun rises until it sets, homeowners struggle with keeping their space bright and airy, without paying for it with excessive energy bills.
Although it's energizing to let in some sunlight during the daylight, it can also let in heat and make your home less energy-efficient. This can lead to your frequently opening and closing the blinds, without really knowing the effect it has on your home's temperature.
Technology companies are taking note of this issue, and several smart home products for window treatments have popped into the market. These provide a good alternative to remote-controlled blinds. Smart window treatments may help you automate your blinds at a low price.
When looking into automating blinds, you might consider these options:
Blinds that shut when it's hot
The biggest annoyance of traditional blinds is that it's easy to leave them open, even after the temperature heats up. Smart blinds can solve this issue. For example, My SmartBlinds has a unique energy savings mode that can automatically close the blinds when the window heats up.
Shades that are voice-controlled
Another smart shade solution is the Lutron Serena. While these are more expensive, they offer Apple HomeKit compatibility, so you can say "Siri, close the shades" and watch your futuristic home follow your commands. For now, these are some of the only voice-controlled blinds, but new products will likely come along to work with Alexa, Google and others.
Shades that work with your Nest thermostat
If you're familiar with window treatments, you've probably heard of HunterDouglas. The manufacturer is now venturing into the smart shades market, with motorization that can specifically work with Nest thermostats. The blinds automatically adjust themselves when your Nest senses that you're away from home. It can also insulate your home during "rush hour" events, when the power grid is at maximum load and you may be billed more for using energy.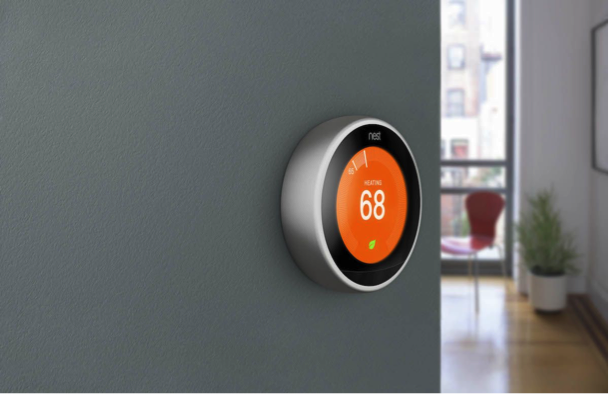 Photo courtesy of HunterDouglas.
A small device that works with most blinds
If you're not interested in replacing all of your blinds, check out the SOMA Smart Shades by Wazombi. It's a new device that's still got some kinks to work out, but here's how it works: SOMA Smart Shades installs next to your blinds with the beaded pulleys feeding through. Then, it adjusts automatically by pulling to close or open the shades, just like you would. Currently, SOMA only works with shades that have beaded pulleys.
A device with solar recharging
FlipFlic, a Kickstarter invention that's currently in pre-orders, is another retrofit solution designed to work with your current blinds. Designed to fit on top of your shutters or blinds, the small device turns your blinds down when your room heats up during the day. FlipFlic's battery recharges with its included solar panel. It also works with the well-known BLE and ZigBee hubs, allowing you to implement your blinds into daily smart home scenes.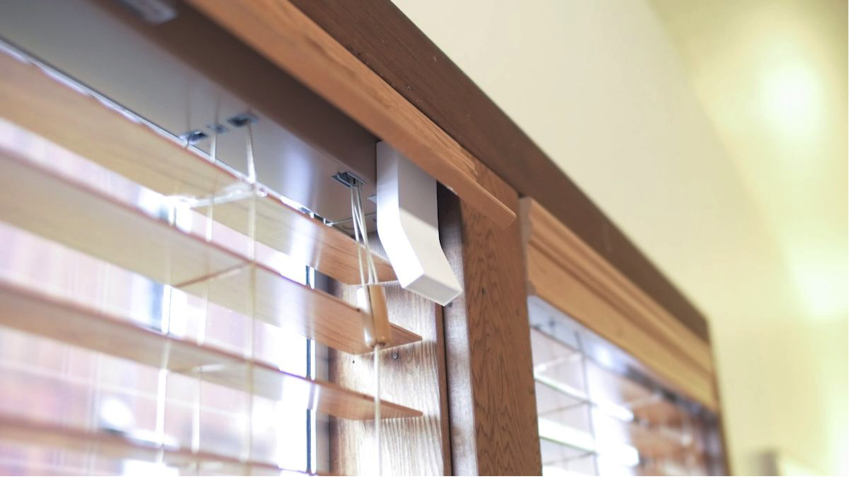 Photo courtesty of FlipFlic.
Of course, these solutions get more expensive when implemented across your entire home. Since the average house might have 20 or more windows, and one of these devices can run hundreds of dollars, the total cost adds up quickly. If you have a small apartment, or just one room that gets hot during the day, then the price might not be as much of a factor.
As manufacturers continue improving the options for shades, blinds, shutters and all types of window treatments, they will become even more smart, energy-efficient and affordable.